...
West Temple Gateway
Located on the southern periphery of Downtown Salt Lake City, the West Temple Gateway Project Area is a gateway to the City's business district by way of an attractive, urban residential environment. The area's rising neighborhood business district on 900 South, aptly branded Central Ninth, is surrounded by an eclectic mix of multi-family developments, single-family homes, and a growing number of small-scale commercial and office buildings. The centrally-located 900 South TRAX Station, which was built with RDA assistance in 2005, provides area residents and businesses with excellent transit connectivity to other commercial and residential nodes located throughout the Salt Lake Valley.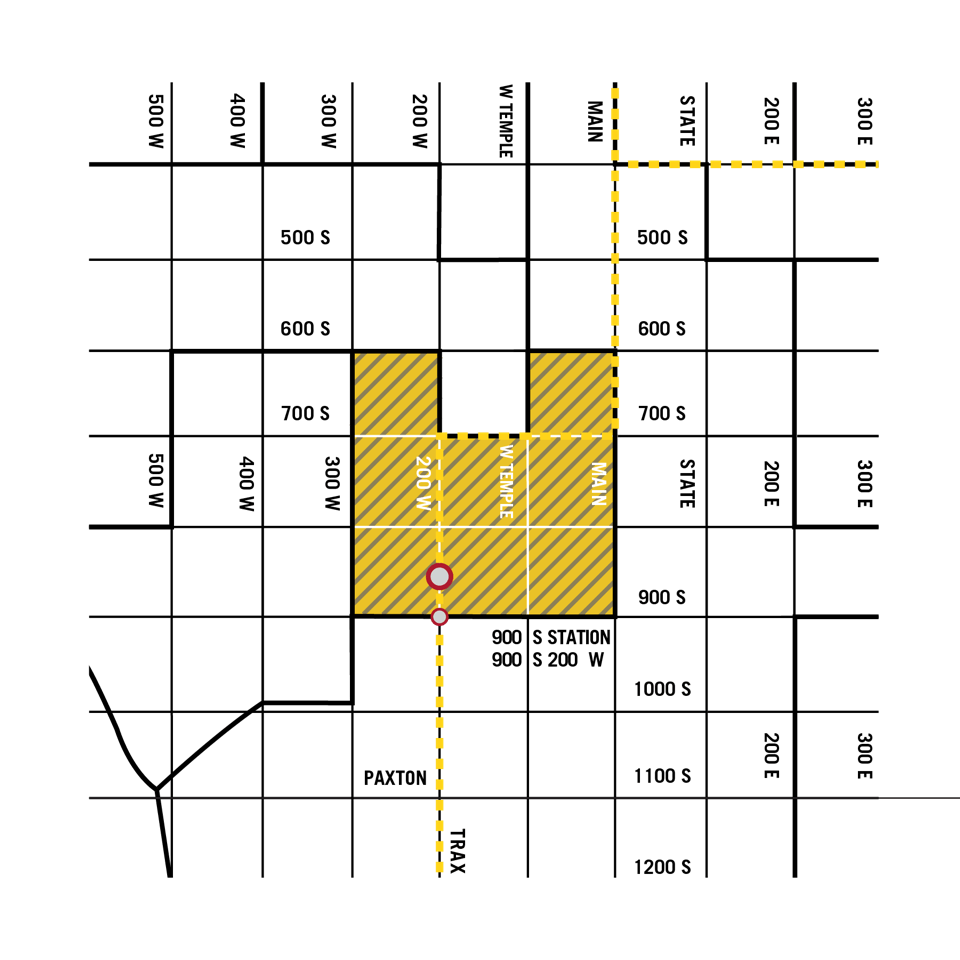 C9
Central Ninth Streetscape
Before this project, the Central Ninth Neighborhood in Salt Lake City lacked a neighborhood "main street," which could be used as a place for residents to gather, eat, shop, and truly experience the perks of urban living. The project includes the addition of ample on-street parking for businesses, a new two-way cycle track and wider sidewalks, the burying of utility infrastructure to enhance the aesthetic appeal of the area, and dozens of new street-lining-trees. The RDA has contributed $7.3 million to make this project possible.
*Above rendering from Atlas Architects