...
Central Business District
The Central Business District Project Area (CBD) includes much of downtown Salt Lake City, the commercial heart of not only the city, but the State of Utah. The guiding plans for the CBD call for strengthening the City's tax base through economic development and growth. These efforts should provide for new commercial and housing development, as well as rehabilitation of existing downtown buildings. The CBD Project Area Plan also recommends installation of public improvements, including transportation enhancements and cultural facilities. Within the area's 266 acres, which are bounded by North Temple and 500 South, and by 400 West and 200 East, the RDA generates tax increment from a selected 100 acres. The remaining 166 non-tax increment generating acres are still eligible for RDA programs and funding.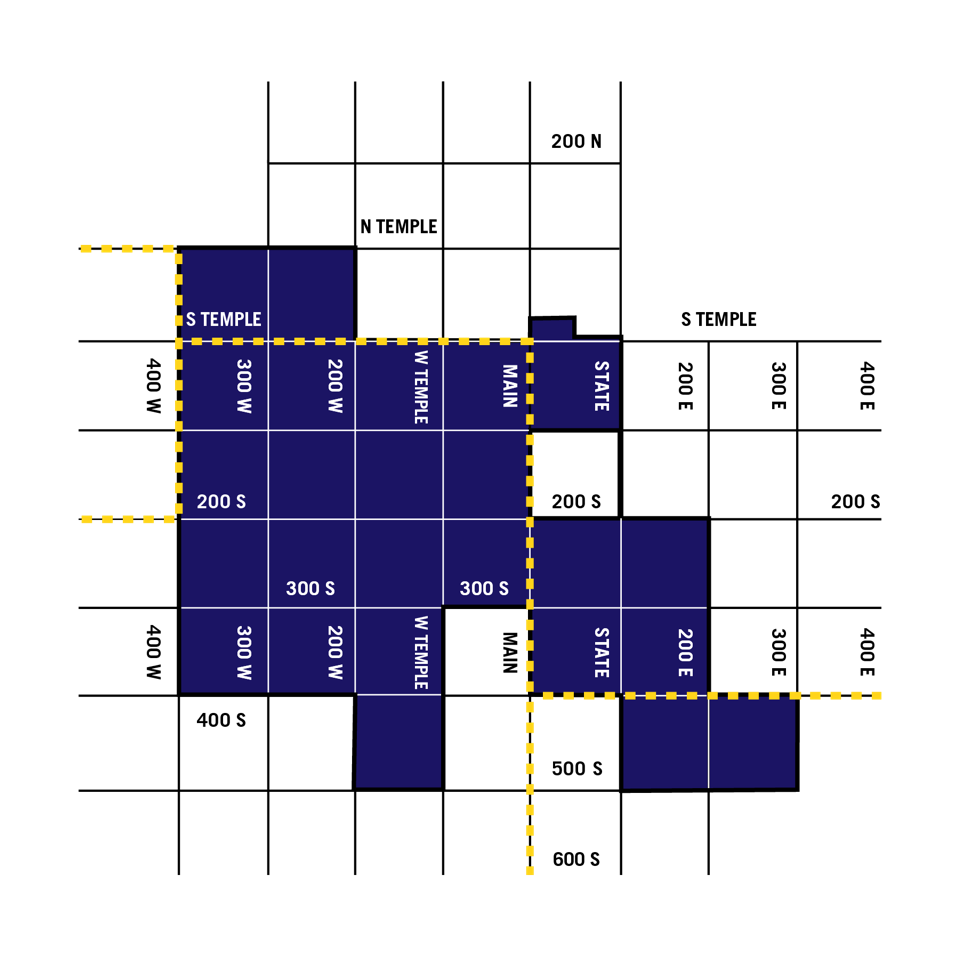 PL
Paperbox Lofts
The newly opened Paperbox Lofts in downtown Salt Lake City have added 39 units of affordable housing to the city's housing stock. The building, situated at 340 W. and 200 South, is an exemplary model of mixed-use development, integrating residential, commercial, and public spaces. The property features residential units, ground-floor retail, a pocket park, and exterior art. Paperbox Lofts is a welcome addition to the City's urban landscape, offering a new standard of quality and affordability in modern urban living.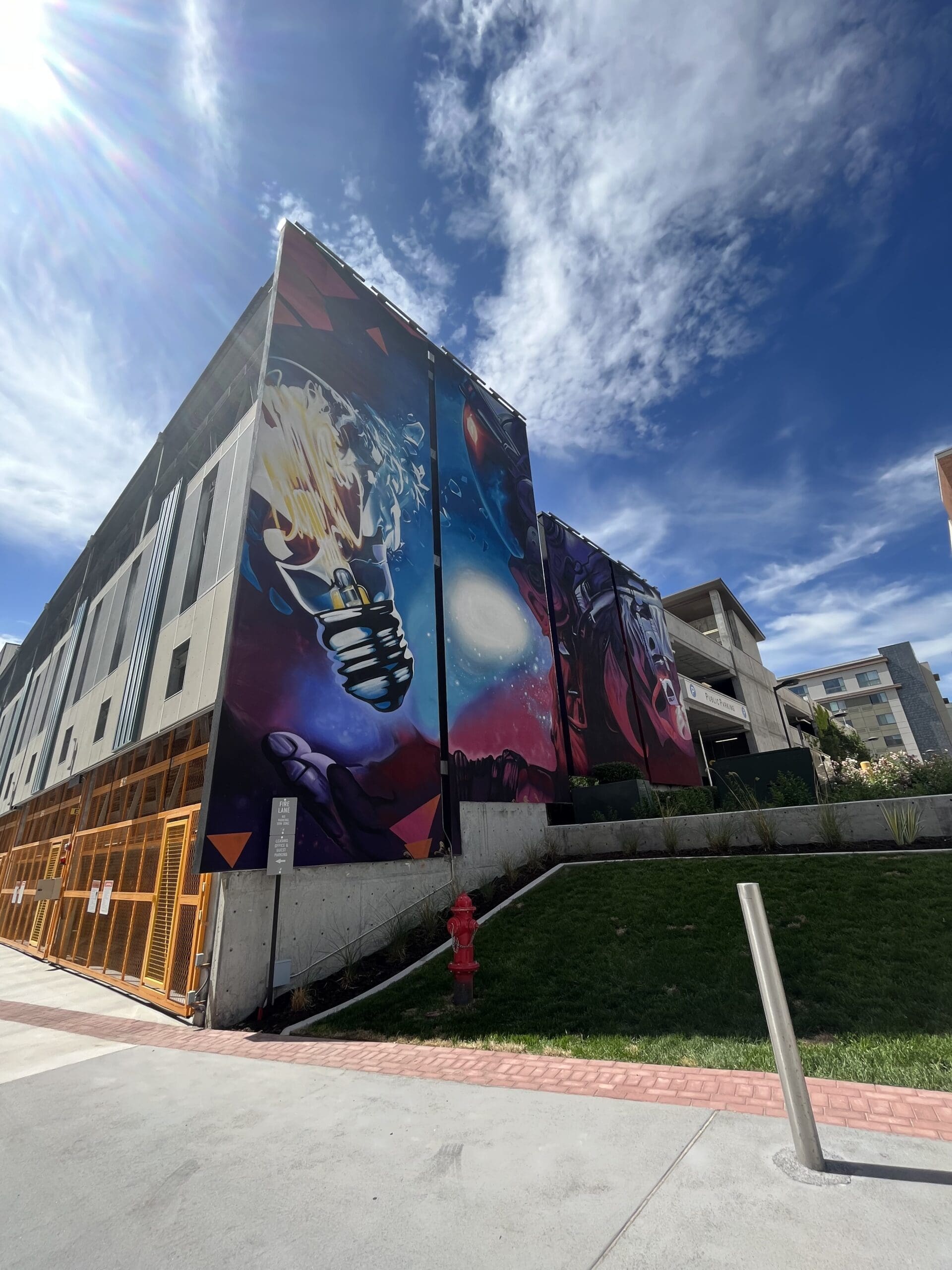 AST
The Aster
We've officially cut the ribbon on one of Salt Lake City's most monumental affordable housing and commercial developments, The Aster! Located at 255 S. State Street, its location is right in the heart of Downtown. The Aster is quite unique in that it consists of not one but three structures: two new builds and a renovation. The Aster contains 168 units – ranging in size from studios to 4 bedrooms – designated as deed-restricted to households making 20% to 80% of the area median income (AMI), with over half of the units listed at 50% AMI or below.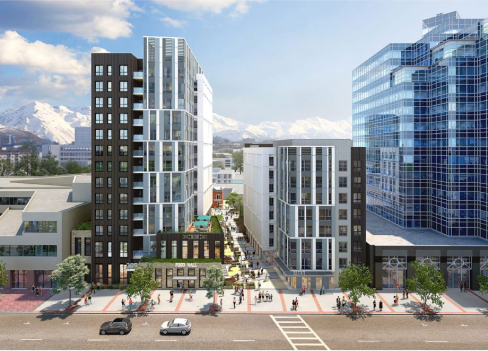 150
150 Main
The upcoming mixed-use tower project is set to include 400 residential units, out of which 40 will be rented as affordable housing for residents earning 60% to 80% of the City's average income. The project will also introduce a new midblock walkway on Main Street, featuring public open space and art. The developers plan to activate Main Street by adding publicly accessible open space, pedestrian connections, ground-floor retail, and dining options.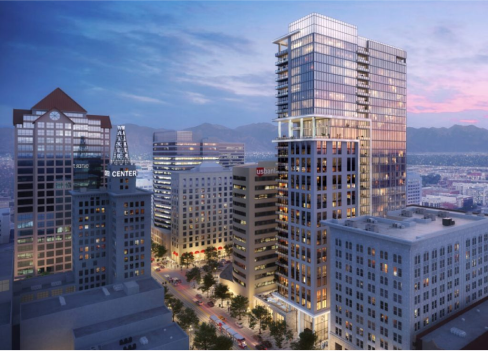 WQ
West Quarter
The West Quarter development project will occupy most of Block 67, bounded by 100 South, 200 South, 200 West, and 300 West. It will feature mixed-use development comprising residential, retail, hotel, and office spaces. Additionally, the project includes mid-block walkways, 1,246 new public parking stalls, and improved connectivity with the adjacent Japantown Street. The project aligns with the Downtown Master Plan and aims to increase housing stock, provide midblock connections, sidewalk-facing retail spaces, parking, and increased job opportunites.