Commercial Assistance Programs
We are creating a financial assistance program to
help expand commercial ownership, rental, and improvement opportunities
for independent businesses and nonprofits in Salt Lake City!
Salt Lake City is currently experiencing rapid population and economic growth, which is resulting in unprecedented levels of real estate demand. While these trends contribute to a strong and thriving city, studies show that they're often followed by the displacement of our most vulnerable residents, many of whom have called Salt Lake City home for generations. The City is focused on preserving and providing affordable housing to address the shortage and displacement risk resulting from this unprecedented demand. The RDA has identified a similar need to extend benefits to the local businesses and nonprofits that contribute so much to the health and vibrancy of our neighborhoods.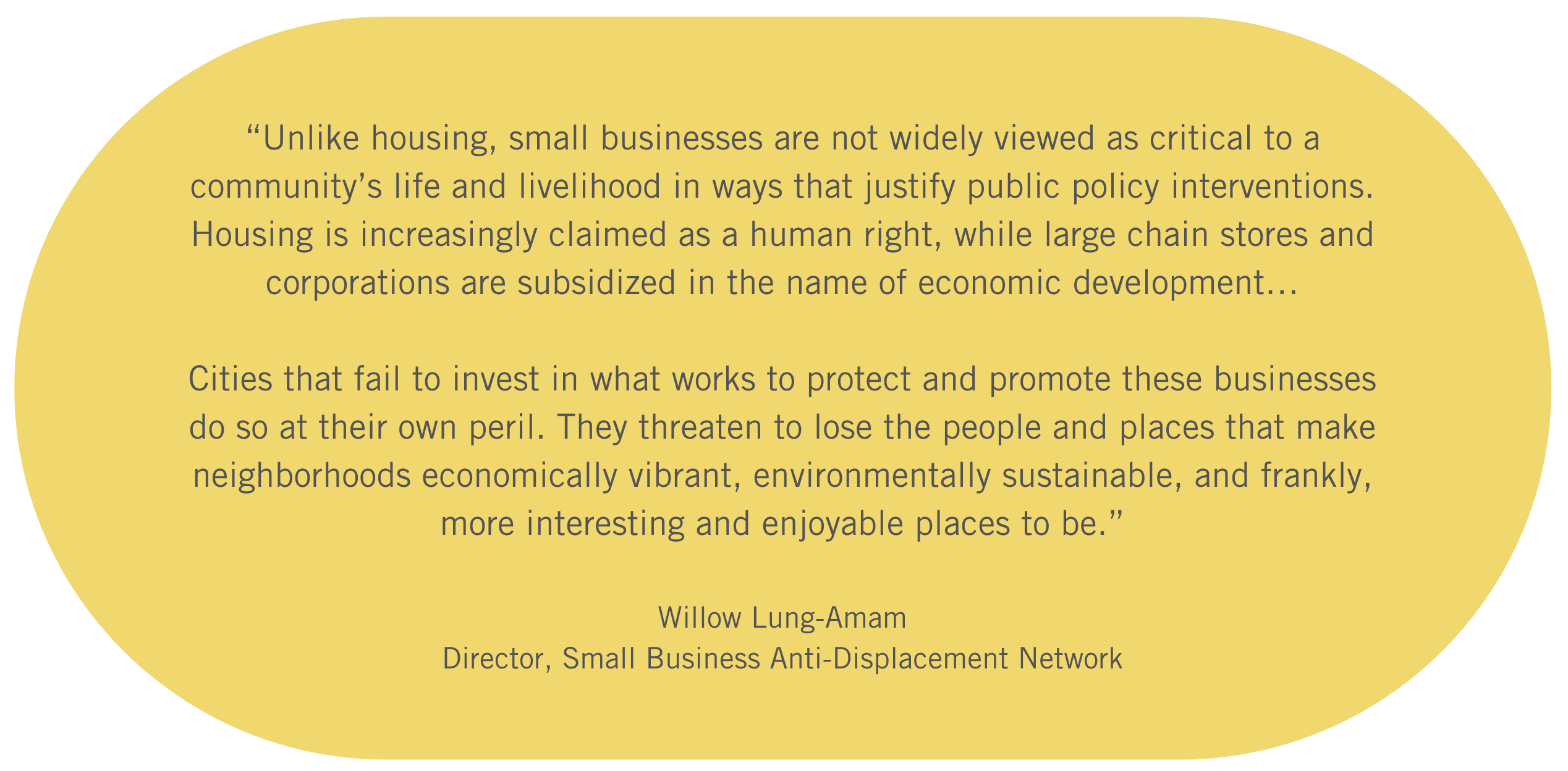 Objectives
In June of 2022, RDA Staff presented some preliminary ideas for new programming that would better support the real estate-related needs of the City's local businesses and nonprofits. In this early stage, we envision the creation of a package of Commercial Assistance Programs where RDA tools are more intentionally utilized to: 
While RDA Staff may have a preliminary vision for a set of Commercial Assistance Programs, we are looking forward to connecting with and learning from the local business and nonprofit communities to ensure that our future programming is as impactful as possible!
TIMELINE

(I) LISTENING + LEARNING
Since June, our staff has devoted itself to learning about the real estate-related challenges that local, independent businesses and nonprofits are currently facing. To do this, we are:
Engaging with the local business and nonprofit communities, commercial developers, and brokers via

surveys,

focus groups, and

in-person interviews

Businesses and nonprofits can take that survey here <<link>>

Collecting and analyzing local-level data related to demographic and business trends;

Researching what other cities are doing to address these types of challenges; and

Compiling case studies of programs that have similar commercial objectives

 
(II) PRESENTATION OF FINDINGS
At the end of the 2022 calendar year, we will present our gathered information in public meetings to the following advisory and governing bodies:
Salt Lake City Business Advisory Board

Redevelopment Advisory Committee

RDA Board of Directors

 
(III) PROGRAM ADOPTION + ROLL-OUT
Upon our development of the final program proposal, we will then present the program to the RDA Board of Directors for potential adoption.